ARES - Loudon Amateur Radio Emergency Service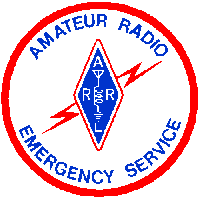 Loudon County, TN A.R.E.S. is a group of local, F.C.C. Licensed, Amateur Radio Operators who volunteer their time, communication skills, and equipment in the event of an emergency. A.R.E.S. can be activated to work with local agencies for any event that requires supplemental or emergency communication when traditional forms of communication become overwhelmed or are rendered inoperable.
See a picture of the KF4ARH repeater antenna! Check out the photo of the "Look Rock Observation Tower" at this
National Park Service web page
. The repeater antenna is the one that sticks out on the right side, just above the larger dish. While you are there, be certain to see the links on: the view from the tower (updated approximately every fifteen minutes), the map of the view from the tower, landscape features, visability and air quality information, etc.
Current Important Information
Loudon County A.R.E.S. nets are held weekly.

Thursdays at 20:00 Eastern Time, on the KF4ARH Repeater (146.685 -600 88.5 PL, located in East TN).

Your check-ins -- A.R.E.S. members, or non-members -- are welcome!

Our backup repeater is 146.625 (-600 100.0 PL).

New 440 Repeater is here! 443.05 (+5 MHz offset, 100 Hz PL tone)
More Information
For more information, see our
Emergency Operations Plan and Addendum
or feel free to contact Mike, KM4H for any additional information or to become a Loudon County A.R.E.S. member.
Monthly Meetings
Monthly meetings are on the 2nd Thursday of the month at 7:30 PM at the Loudon County Emergency Center, 500 John Parris Dr, Loudon.